Sauvignon Blanc for Cooking
Last Updated on August 1st, 2023
Reader Disclosure
Disclosure: We may earn commissions for purchases made through links on our site. Learn more on our about us page.
Many drink wine, but do people really use it for cooking? Using the right wine to cook the right cuisine will intensely define the flavors and aroma of your meal. 
Conversely, if the wrong wine is chosen to cook with cuisine, it could mask flavors and aromas – creating an unpleasant experience.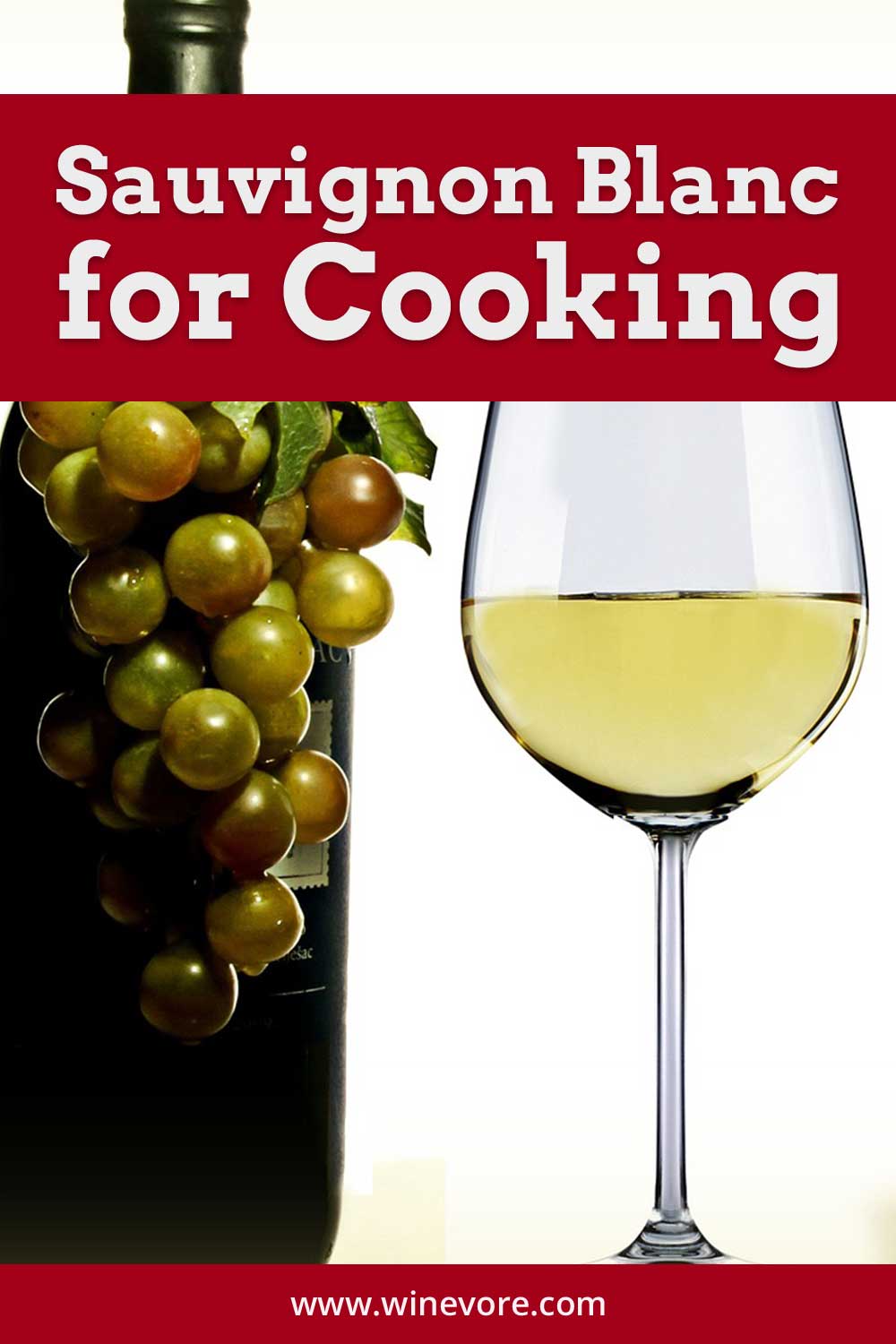 Want to Cook with Sauvignon Blanc but can't decide on a brand?
There are so many different brands of Sauvignon Blanc out there. How can I find the right one to cook with? When in search of these wines, it's important to take alcohol content and style into consideration.
What's a good Sauvignon Blanc to cook with?
Sauvignon Blanc with an alcohol content between 10-13% is ideal for cooking, and instead of a sweet style, aim for a more dry wine. Listed below are a few of those brands of Sauvignon Blanc that can roughly meet those requirements.
List of the Best Sauvignon Blanc Wines for Cooking
De Gras Sauvignon Blanc

La Pluma Sauvignon Blanc

L.A. Cetto Sauvignon Blanc

El Libre Sauvignon Blanc 
Is Sauvignon Blanc a good White Wine to use for Cooking?
Yes! There are only a limited amount of recommended white wines to cook with, and Sauvignon Blanc is one of them! Thanks to its general alcohol content and strong acidic content, this wine is a great choice to utilize when cooking your next meal. 
Is Sauvignon Blanc good for Cooking Risotto?
When cooking a dish like Risotto, Sauvignon Blanc is a good option! While it's known to be more commonly used when cooking seafood cuisines, it's one of the top wine choices when cooking this dish. 
If you'd like to utilize your Sauvignon Blanc strictly for seafood, try using other white wines like Chardonnay or Pinot Grigio when making risotto. You won't be disappointed. 
Final Thoughts on Cooking with Sauvignon Blanc
When in search of a good Sauvignon Blanc to cook with, choose a dry white with 10-13% alcohol content by volume. 
Some good Sauvignon Blanc wines to cook with include but are absolutely not limited to El Libre Sauvignon Blanc and La Pluma Sauvignon Blanc.
Sauvignon Blanc is a good wine for cooking because of its acidity levels and is a great choice when cooking cuisines like risotto!