Sauvignon Blanc Cheese Pairing
Last Updated on August 1st, 2023
Reader Disclosure
Disclosure: We may earn commissions for purchases made through links on our site. Learn more on our about us page.
Before planning your next dinner party, it's important to know your cheese specifics. But, before we jump into which cheese to pair and which to avoid when serving Sauvignon Blanc, why is cheese pairing even important when it comes to wine? 
Looking for the Perfect Cheese to Pair with your Sauvignon Blanc?
When wine and cheese are paired correctly, the flavors of each become more defined in a pleasant way. 
Not only are these flavors more defined, but you might find that their combinations might unlock an entirely new experience when drinking your favorite bottle of Sauvignon Blanc.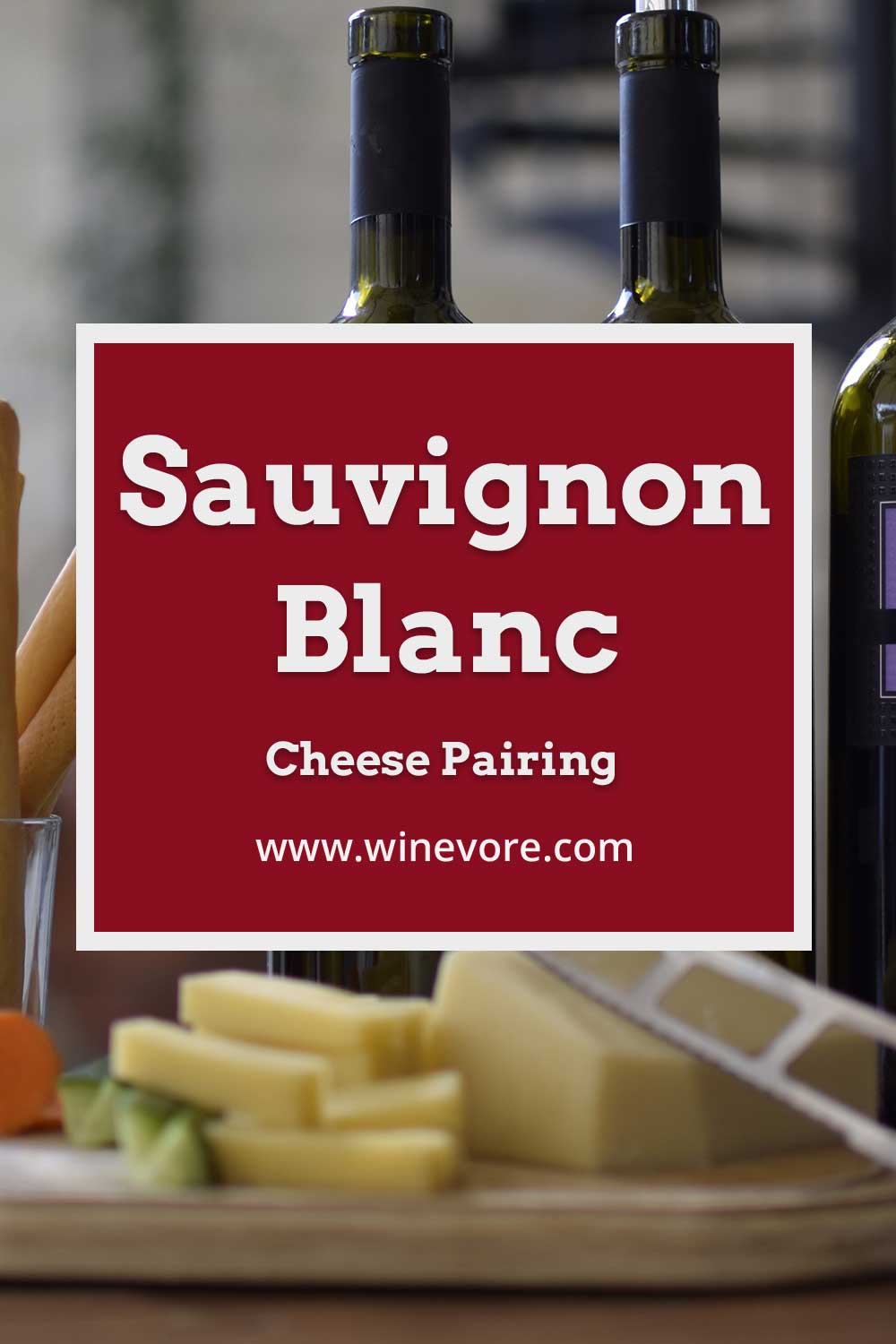 Why does Sauvignon Blanc go well with cheese?
It's not a secret that pairing wine and cheese is a practice that's been around for ages. Like all wines, Sauvignon Blanc has its own variety of cheeses it can be paired with. 
However, Sauvignon Blanc is specifically known for its high levels of acidic content, and wines that have lots of acidity tend to be preferred when finding a wine to pair with a cheese-based grazing board.
Best cheese to pair with Sauvignon Blanc
Listed below are some favorites of the wine community when it comes to finding a cheese to pair with that Sauvignon Blanc:
Goat cheese

Parmesan

Asiago

Ricotta

Gouda

Mozzarella

Gruyere

Feta
Cheese to avoid pairing with Sauvignon Blanc
While the list above may seem lengthy, don't be mistaken that just any cheese can pair with Sauvignon Blanc. 
However, it's recommended to avoid any cheese that includes a bite of spice and strong flavors like garlic and onion. The base flavors of these cheeses are strong enough already. Adding those extra spices will ensure an unpleasant experience.
Final thoughts on the cheese pairings of Sauvignon Blanc
Sauvignon Blanc goes well with many kinds of cheese because of its high acidity levels. The wine pairs well with many brick kinds of cheese but is not favored when paired with spiced or herb-crusted cheeses.