Riesling Regions That Every Wine Drinker Dreams of Visiting
Last Updated on August 1st, 2023
Reader Disclosure
Disclosure: We may earn commissions for purchases made through links on our site. Learn more on our about us page.
The country that makes the best Riesling in the world is complicated! If there had to be one answer, we would have to go with Germany.
The reason why Germany is a good pick is that Riesling originated in the Rhine region of Germany. It is also the region where Riesling is most widely produced, and it is still a popular choice not only in Germany but also across the world.
Great Regions to visit to try Riesling
There are a few different regions to visit that have the best Riesling, so we will discuss a few to give you a variety of options! Then, we will go into more detail, but the three best regions to visit to try Riesling are Germany, France, and Italy.
The first region we will discuss is Germany – the origin of Riesling! While Germany is a great place to visit to try Riesling, the Rhine region is the pinnacle of the best Riesling has to offer.
If you want to go somewhere scenic – there are great areas along the Rhine river where you can stop by a nice restaurant and enjoy your Riesling with a great food pairing overlooking the Rhine river. 
It does not get much better than that, and we would highly recommend this if you are ever in Germany!
The second region we will discuss is France! While Germany is the area where Riesling is most highly produced – the Alsace region in France is close behind it and has a rich Riesling history as well. 
The Alsace region is actually very close to the Rhine, so it is not a big surprise why it is a popular region for Riesling.
The area is also full of quaint historic towns, so if you want that kind of experience with a focus on French culture – this is a wonderful area to visit and try Riesling! 
The last region we want to discuss, and another famous wine country, is Italy! You might have noticed a trend about Riesling that we have discussed – it is typically grown in higher altitudes, and that is also true for Italy.
A great place to visit in Italy to try Riesling would be the northeastern Alpine regions of Trentino and Alto Adige. It does not get much better for fans of hiking and scenic views than being in the alps and having a nice Riesling to end your day.
We already mentioned the Alpine regions of Trentino and Alto Adige as popular Riesling areas, but there are other regions in Italy as well. The other popular areas to visit and try Riesling are the Lombardy, Vento, and Friuli-Venezia regions.
We would highly recommend one region, Lombardy because it is home to Milan! While the other areas are great because of the scenery – you can explore one of the best and most famous cities in the world while also incorporating Riesling in your visit.
Whether you are into fashion or great restaurants – Milan is a great city for you, and Riesling is a great way to add the cherry on top of your visit.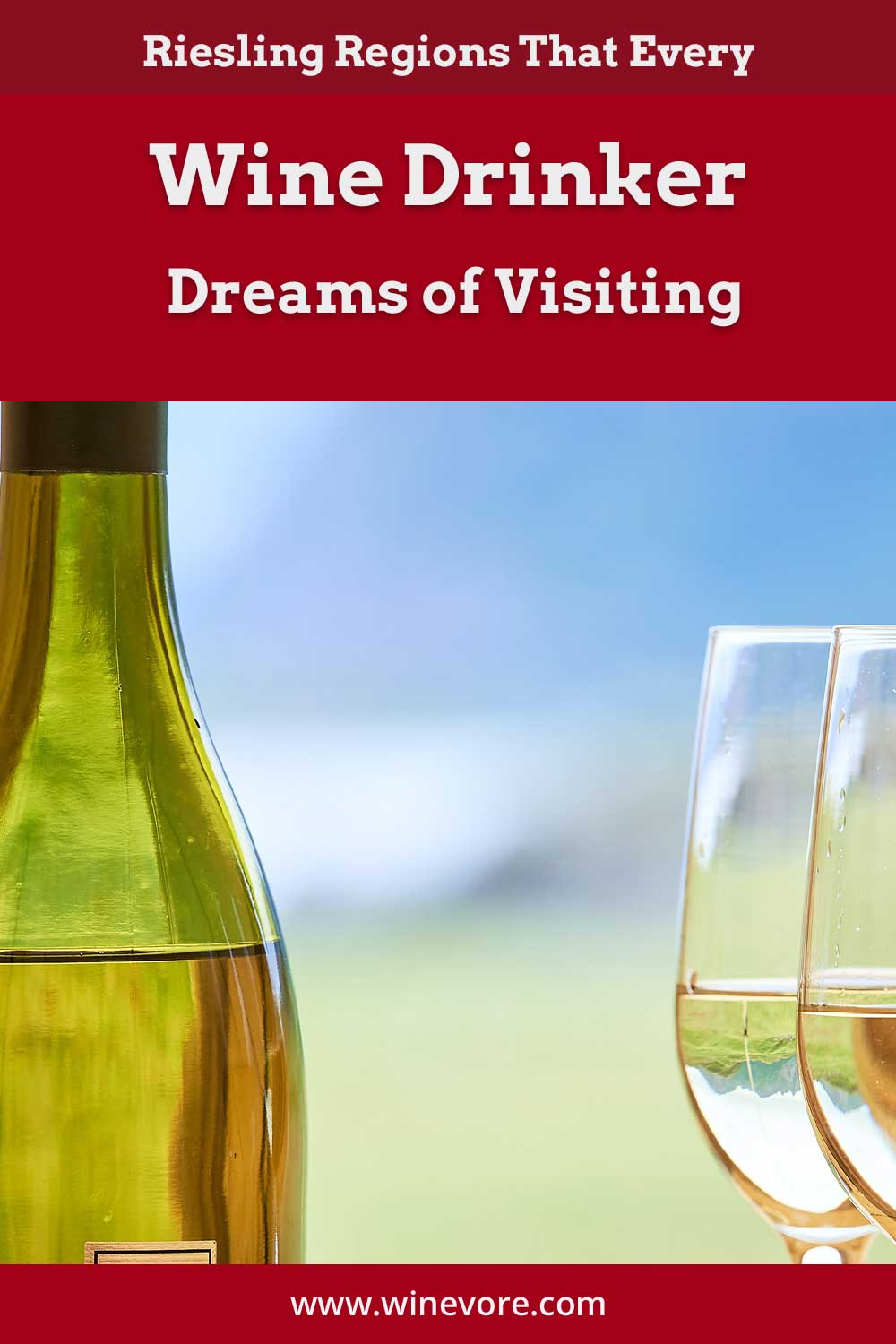 Is Most Riesling Made in Italy?
While there are areas where Riesling is made in Italy, most Riesling is not made in Italy. We mentioned a few of the most popular areas in Italy, but compared to Germany and France – Riesling is not highly made in Italy.
The areas in Italy that we discussed do make very high-quality Riesling, so while most Riesling is made in other countries – some of the best Riesling you can try is going to be found in northern Italy.
Final thoughts on Riesling Regions
While there are many great places to visit to try Riesling – Germany, France, and Italy are the best places because of the quality of Riesling you will have and because of the amazing scenery and culture, you will experience.
Whether you are in Europe now or have plans to go in the future, it is worth exploring these specific areas for the Riesling and the scenery!