Private Virtual Wine and Cheese – Is This a New Thing or What?
Last Updated on August 1st, 2023
Reader Disclosure
Disclosure: We may earn commissions for purchases made through links on our site. Learn more on our about us page.
When it comes to wine and cheese, there is no comparison. A nice cracker or fondue fountain will be an excellent centerpiece for any get-together. Allow for the best combination of flavors and tastes for your guests.
Since Covid struck, these sorts of gatherings have had to adapt. Online, face-to-face video technology has allowed people to meet without leaving the safety of their homes. Attending one of these parties is fun and easy, and hosting can be equally rewarding.
How do you host a private wine and cheese tasting?
Hosting a party includes organizing people, activities, materials, and extras, such as a sommelier guest appearance. Virtually the difference is the need to ensure the network, the internet, the computer, and the app used to meet must all be in working order.
Remember to stay ahead of schedule, keep everyone informed, and be early to your event. Things come up.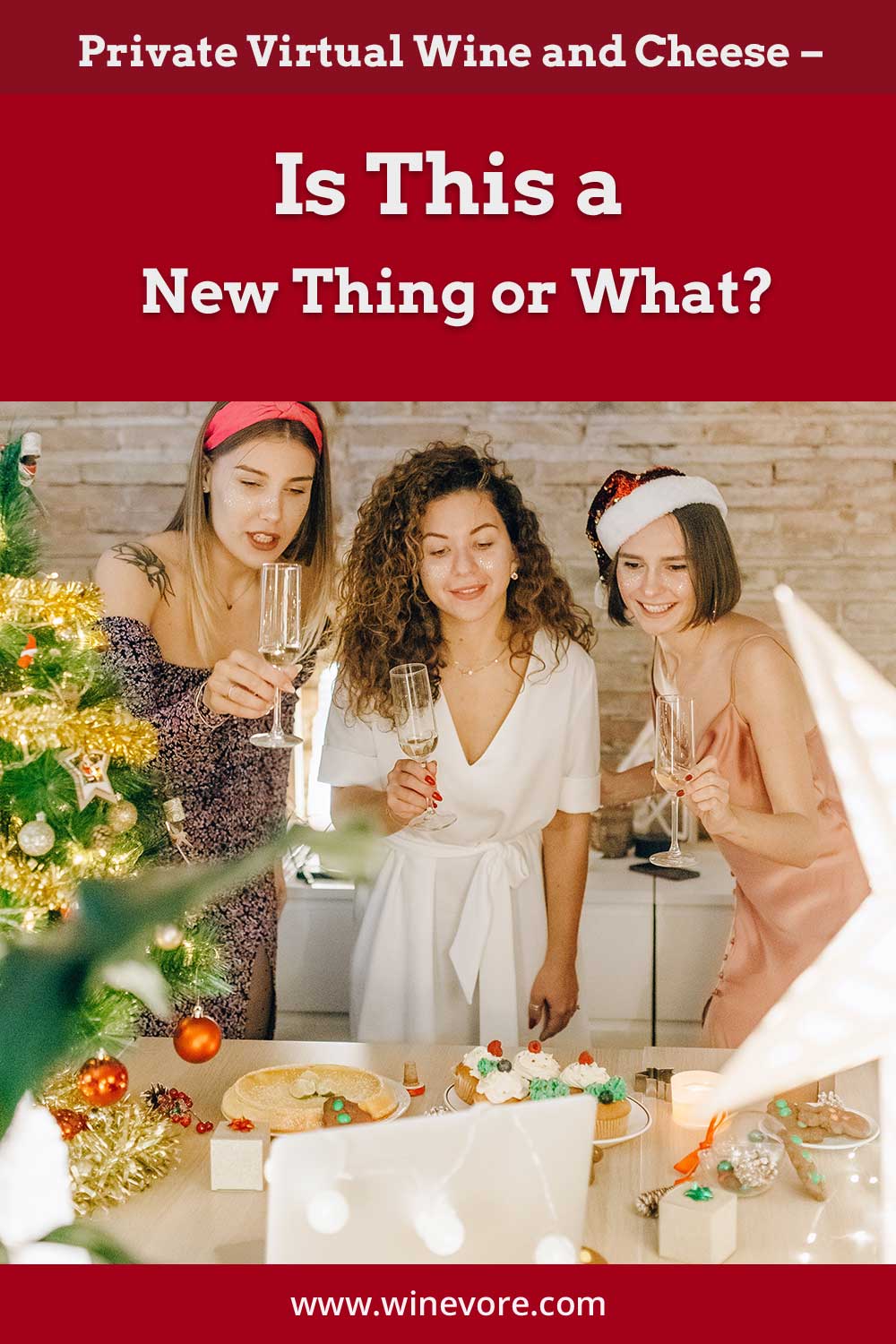 How many people should attend a private wine and cheese tasting party?
A couple of factors to consider when hosting a cheese and wine party. 
First, suppose your guests are physically coming over with a virtual guest sommelier. In that case, you may want to restrict the guest list to the capacity of the home or move to an outdoor location—a virtual party where guests stay home.
Note to host, four to eight faces fit well on most computer screens.
What wine varieties should you have for a private virtual wine and cheese training?
Depending on your preferences and those of the guests, four to ten bottles are all a host will need. If you are an experienced veteran of the wine club, ten bottles equate to about five-to-seven hours of tasting and snacking. 
Having a higher tolerance, plus know-how on these events, plays a significant role in how the evening will go.
Younger, less experienced groups will want to consider four to six bottles, one an hour, to help maintain the stability and sobriety of the guests do not allow them to get too drunk. Again, consider lighter-bodied and low alcohol by volume options.
What kinds of cheese do you need for a private virtual wine and cheese tasting party?
Again, this depends on the guests, vintages, and good pairs for each label. Provided are wines, lighter to heavier, with appropriate cheese pairing—a few well-known kinds of cheeses below, each with wine pairings.
Asiago – Merlot, Champagne, and Port

Brie — Pinot Gris, Gamay, Champagne, and a sweet Sherry

Sharp cheddar – Syrah, Cabernet Sauvignon, Port

Colby Jack – Reising, Pinot Noir, Champagne

Feta – Sancerre, Gamay, Champagne

Aged Gouda – Cabernet Sauvignon, Pinot Noir

Parmesan – Chardonnay, Riesling, Merlot, Lambrusco, and Port

Mozzarella – Pinot Gris, Dry Rosés, Chianti
Where can you attend a private wine and cheese tasting?
There are a multitude of online platforms a host could use. For example, many vineyards have their sites to access when tasting their labels—otherwise, places like Winetoshare.com, which have wineries from South Africa that are a part of the platform.
A host could use a simple chat service like Skype or a professional meeting tool like Zoom. The important thing is to keep the internet up and running.
Final Thoughts on Private Virtual Wine and Cheese
Parties are meant to be fun, and enjoy the food and wine. Cheeses and wine are like peanut butter and jelly, practically meant for each other. 
When hosting an event virtually, remember to keep the computer systems up to date and running; this will assure you that your guest will be able to log in.