Best Wine for Cooking Spaghetti Sauce
Last Updated on August 1st, 2023
Reader Disclosure
Disclosure: We may earn commissions for purchases made through links on our site. Learn more on our about us page.
When cooking pasta, the key is always to find and prepare the freshest ingredients. Including a solid wine, the exception being that hidden open bottle. The sauce can make or break your pasta dish.
Remember to avoid overly sweet wines when preparing a tomato-based sauce. Also, think about tomato pairings when selecting a vintage.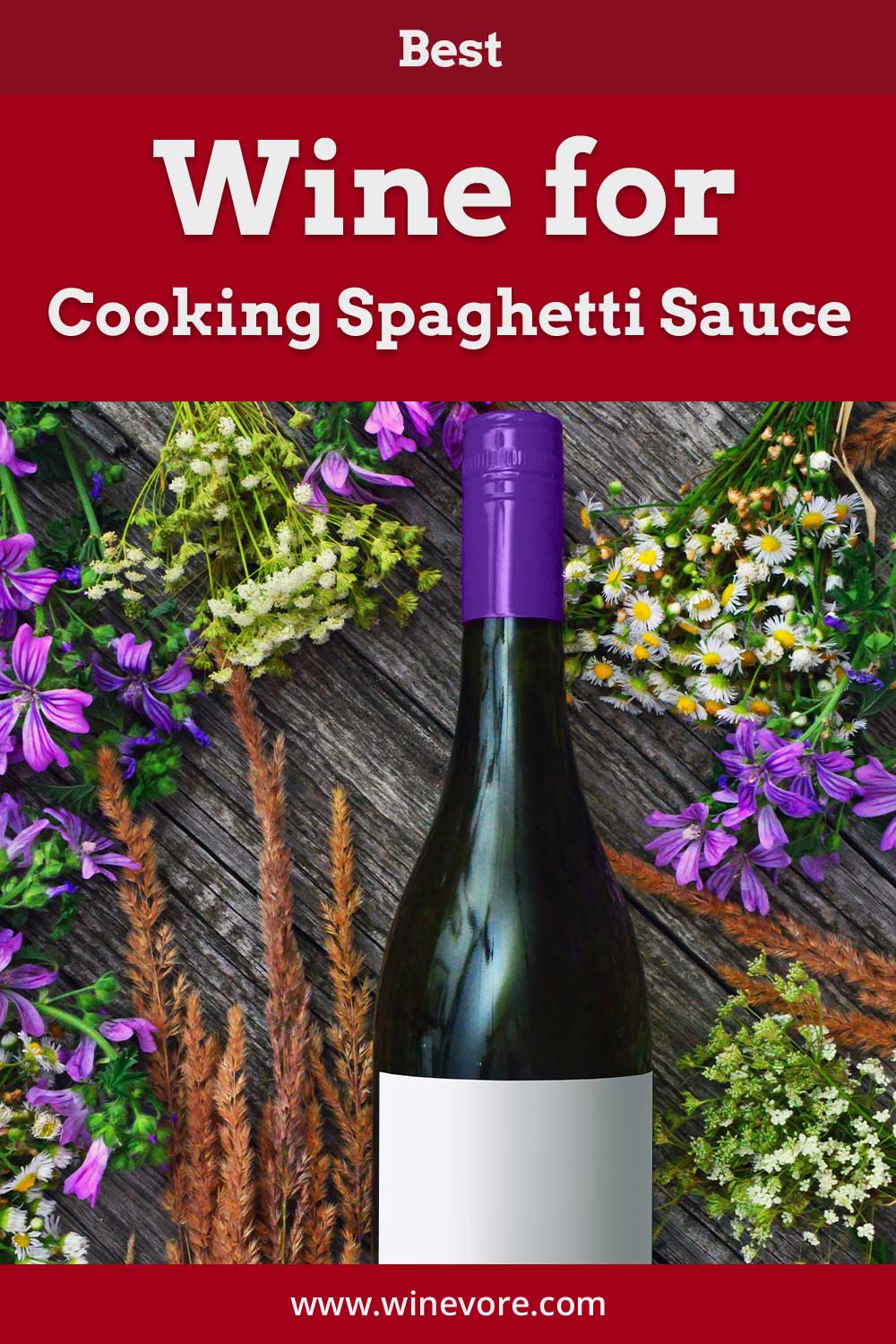 What are the best wines for cooking Spaghetti Sauce?
Most experts will come together and agree on Pinot Gris and Sauvignon Blanc; if you went with white wine, a bottle of red wine would be best.
However, de Nicolas's Italian restaurant in Portland, Oregon, recommends vintages like Cabernet Sauvignon or an excellent full-bodied Zinfandel.
Here is a short list of a few other vintages to consider:
Grenache
Merlot
Sangiovese
Rosso di Montalcino
What wines do Italians use for Spaghetti Sauce?
Italians are traditionalists to the bone. Living a laid-back lifestyle, they enjoy all aspects of the wine-making process.
First, growing the grape with care, then harvesting with a gentle touch, selecting the finest of barrels to age the wine in, the fermentation process, and finally, tasting the fruits of their labor.
Amarone, being a relatively new vintage, came from the Valpolicella zone. Known as Italy's "most powerful of red wines," this is not the only variety of wine that has populated this lush region of the Mediterranean.
Carvinone, Molinara, and Oseleta are also grown here. Some winemakers have museums that span the history of growing these grapes for over a millennium. Traditionally, Chianti is a favorite when deciding which to use for a good spaghetti sauce.
Still, in addition to that, an Orvieto and Sauvignon Blanc are also good choices.
Tips on How to Cook Great Spaghetti With Wine
Remember that the pasta has a natural starchy flavor. Therefore, select a wine that does not overwhelm the pasta. The easiest way to ensure this does not oversauce the dish. Using too much sauce is the most common mistake made by beginner chefs.
Mario Batali is a renowned chef with ample know-how in preparing pasta dishes. Especially traditional Italian meals. Below is one of his simple tomato sauce recipes:
Ingredients:
one (Spanish) onion, diced
Four garlic cloves
Six tablespoons of virgin olive oil
Four tablespoons of fresh thyme
½ medium carrot, grated (Batali secret)
Two 28oz cans of tomatoes, crushed and mixed well with their juices. (Add wine here)
Directions:
Sauté the onion and garlic in olive oil over medium heat until translucent but not brown.
Add the thyme and carrot and cook for five minutes more.
Add tomato (and red wine)
Bring to a boil, lower the heat and simmer for thirty minutes
Season with salt to taste
Serve immediately
Which wines should you avoid for cooking spaghetti sauce?
When avoiding certain wines, usually it is a question of taste. For example, tomatoes have a light sweetness with citric and malic acid notes, giving this fruit a tart, somewhat sour flavor.
Many wines pair nicely, but tomatoes' fresh acidity tends to clash with full-bodied, oaky, and tannic wines. Such as Chardonnay.
Final Thoughts on Best Wine for Cooking Spaghetti Sauce
Spaghetti sauce, tomato-based ones, are easy to pair with. There are not many wines that will contradict the flavor of the dish. Remember, do not over sauce your pasta. Easy mistake but even easier to not make.